When running a fleet in mainland Europe, your drivers need the convenience of being cash-free. For European HGV transport fleets, our international CSC Europe Fuel Card is perfect.
Fuel is available at over 64,000 sites in 45 countries across Europe and Asia, with the number of locations constantly growing. In addition, your drivers can fill up on most major European trunk roads and significant national border crossings, including many major branded locations.
The CSC European Fuel Card is the best choice for businesses that travel to mainland Europe. Countries covered include: France, Belgium, Germany, Spain, Luxembourg, Holland, Austria, Italy, Poland. Ideal for hauliers travelling to mainland Europe, this card offers competitive pricing with a hotline available 24/7 to answer any queries you or your team may have. We also offer a site locator mobile app completely free of charge.
Apply Now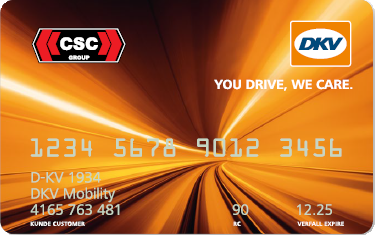 European Fuel Card
Do your trucks travel to Europe? Are you trying to find a fuel card that can be used in Europe?
When driving to mainland Europe, you can rest assured that your drivers will be free from having to carry cash with them. So no matter if you run a local business or do business internationally, we have a solution for you! More than 64,000 sites are spread across 45 countries in Europe and Asia, and that number is constantly growing. This card is incredibly popular among hauliers who travel abroad, so it's no wonder that they are so keen on using this card!
Why Fuelcards.com?
Fuelcards.com has European fuel cards that can be used in 45 countries. Our fuel cards are free. You simply pay for the fuel you need. We are leaders offering competitive fuel pricing. Your fleet will have easy access to more than 64,000 stations across Europe. Our online management program gives you access to all information you need to manage your account in real-time.
Fuelcards.com offers
Many companies have discovered the benefits of using fuel cards in their European HGV fleets. There are significant advantages obtained by utilising fuel cards with your fleet. In addition to allowing your employees to make fuel purchases on the go, they also give you access to various discounts. In addition to reducing the cost of fuel, these cards can help you save on expenses related to your business.
The CSC European Fuel Card is the best choice for businesses that travel to mainland Europe
The fuel card solution from CSC Europe allows businesses to use the largest network in Europe. The DKV fuel card network is vast, covering more than 64,000 sites across 45 countries including France, Spain, Belgium, Luxemburg, Germany, Italy etc. This makes it easier for businesses to manage their fleet and reduce the administrative burden of reconciling paper receipts.
The CSC fuel card is PIN operated and gives the user the option of setting spending limits. With this card, the user can also access and export invoices and reports via e-billing.
The CSC European Diesel Card offers competitive diesel prices and VAT-approved invoices. It also provides online account management and provides e-route mapping to drivers. Furthermore, it eliminates the need for cash in the vehicle. The CSC Europe Fuel Card is the best option for businesses. The card offers complete online management and provides security and PIN code protection.
With a fuel card, you can search for nearby fuel stations and view your invoices online. You can also find out about the closest fuel station along your route. With a Fuelcard, you can pay for your purchases in a single, easy-to-read invoice every week.
Fuelcards.com Drivers can also easily find branded locations for fuel. The website makes it easy for fleet managers to manage their cards and offers monthly online reporting.
We can also provide European Road Toll devices!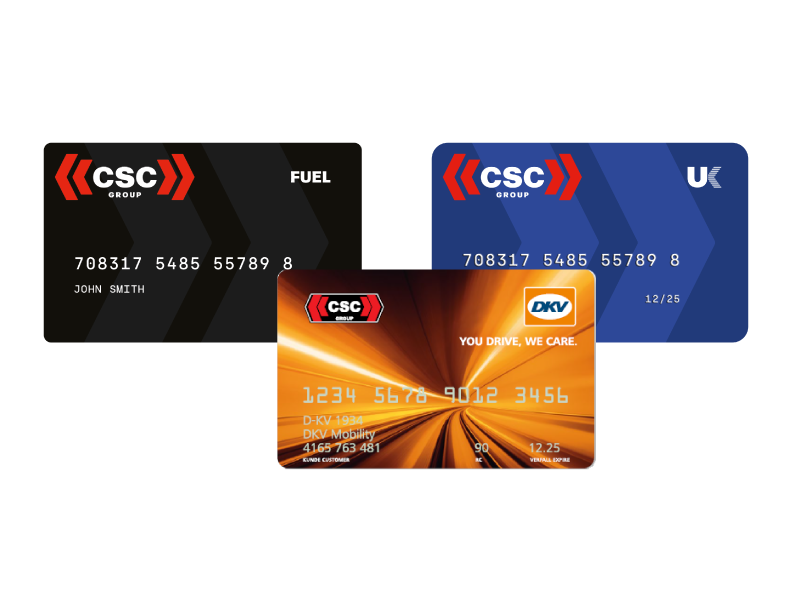 Ideal for
hauliers who travel to mainland Europe
European Cards
European Fuel Card accepted in 45 countries
Easy Access to Stations
Accepted at a network of over 64,000 service stations across Europe
Free Cards
Our Europe Fuel Cards are free of charge
Online Management
Online portal to manage your account
Competitive Pricing
Hotline 24/7/365
Multi-language call centre for customers and drivers