When running a fleet outside of the UK, your drivers need the assurance of being cash-free. For European HGV transport fleets, our international CSC Europe Fuel Card is perfect.
Fuel is available at over 14,000 sites in 32 countries across Europe and Asia, with the number of locations constantly growing. In addition, your drivers can fill up on most major European trunk roads and significant national border crossings, including all major branded locations around Europe and Asia.
The CSC Europe Fuel Card is the best choice for businesses that travel to mainland Europe.
Ideal for hauliers travelling to mainland Europe, this card offers competitive pricing with a hotline available 24/7 to answer any queries you or your team may have. Our hotline provides a multi-language call centre for customers and drivers alike for peace of mind.
We also offer a site locator mobile app completely free of charge for when your drivers may be in an unfamiliar area.
Apply Now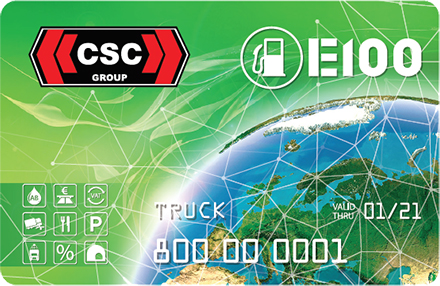 Ideal for
hauliers who travel to mainland Europe
Worldwide Cards
Europe Fuel Cards accepted in 32 countries
Easy Access to Stations
Accepted at a network of over 14,000 service stations across Europe and Asia
Free Cards
Our Europe Fuel Cards are free of charge
Online Management
Online portal to manage your account
Competitive Pricing
Hotline 24/7/365
Multi-language call centre for customers and drivers