Are you a sole trader with only one business van, or does your firm have a team of drivers who travel many miles every month? Do you have a fleet of cars or heavy goods vehicles (HGVs) that you need to manage more effectively?
No matter what your company vehicles are used for, Fuelcards.com has the expertise and experience to assist you in selecting the best fuel card for your company. Fuelcards.com provide different types of fuel cards to cater to your business's needs.
Our UK Fuels Card is the perfect choice for those with a fleet of cars, HGVs or vans. With our strong network of over 3000 sites in the UK, including many 24-hour locations, your drivers can fill up anywhere across the country. This includes supermarket stations and sites that are located strategically along main routes. In addition, as one of the UK's leading fuel cards, you can enjoy weekly fixed fuel pricing and convenient fuel management online.
Apply Now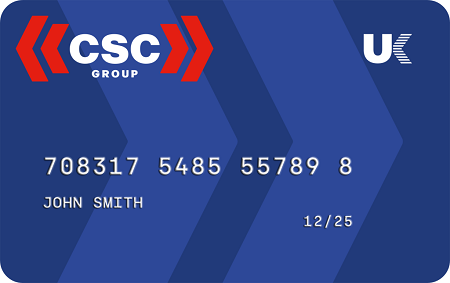 Fuel Cards give you control
The great thing about fuel cards is that they eliminate many problems with keeping driver spending under control. Instead of wasting time keeping track of employee spending, fuel cards allow you to log on to your online account and manage your expenses. Plus, you don't have to worry about unauthorised purchases because you'll never lose the receipts.
Our fuel card offers a host of benefits to your business. For example, if you want to increase efficiency, you'll only need one account. A fuel card has a detailed invoice, which means you can monitor your expenses.
Furthermore, many fuel card programs provide services to reduce fraudulent activity. This way, you can easily monitor your fleet's expenses and manage your drivers more efficiently. Fuel cards can be used at any time of day or night in the UK. These are great options for businesses with large fleets. Also with a fuel card, customers do not have to pay for the fuel up front.
Let Us Fuel Your Success
We offer Fuel Cards for all your business's needs. Fuel cards are a great way to save money and increase efficiency, especially regarding fuel costs. Fuel cards can be used at any time of day or night in the UK, meaning that drivers will never have to worry about not having enough fuel on hand when they need it most.
Keeping track of fuel consumption can be challenging. Fuel cards are a crucial tool for businesses. They can save money and time. You need a fuel card that is easy to use, flexible enough to suit your needs, and provides excellent customer service if things go wrong. Fuel cards are a great way to save money and increase efficiency, especially when it comes to fuel costs
Perfect for
fleets of cars, vans and trucks
UK's Leading Cards
One of the UK's leading fuel cards
Access to Nationwide Stations
Easy access to over 3000 nationwide service stations
Free Cards
Our Fuel Cards UK are free of charge
Online Management
Convenient fuel management online
Fixed Pricing
Weekly fixed fuel pricing
Huge Network
Network includes major brands and supermarket sites