Are you a sole trader with only one business car for personal use, or does your firm have a team of salespeople who log immense miles every month?
Do you have a fleet of cars or heavy goods vehicles (HGV) that you need to manage more effectively?
No matter what your company vehicles are used for, they all must meet specific standards. Fuelcards.com have the expertise and experience to assist you in selecting the best fuel card for your company.
Fuelcards.com provide different types of fuel cards to cater to your business's needs.
Our CSC UK Fuel Card is the perfect choice for those with a fleet of cars, HGVs or vans. With our strong network of 3000 sites in the UK, including many 24-hour locations, your drivers can fill up in different areas across the country.
This includes supermarket stations and sites that are located strategically along main routes. In addition, as one of the UK's leading fuel cards, your drivers can enjoy weekly fixed fuel pricing and convenient fuel management online.
Apply Now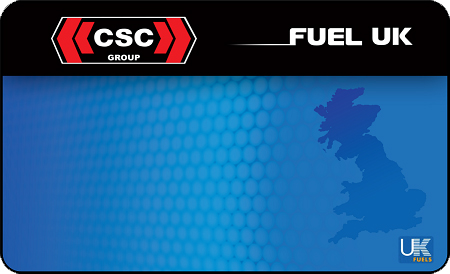 Perfect for
fleets of cars, vans and trucks
UK's Leading Cards
One of the UK's leading fuel cards
Access to Nationwide Stations
Easy access to over 3000 nationwide service stations
Free Cards
Our UK Fuel Cards are free of charge
Online Management
Convenient fuel management online
Fixed Pricing
Weekly fixed fuel pricing
Huge Network
Network includes major brands and supermarket sites