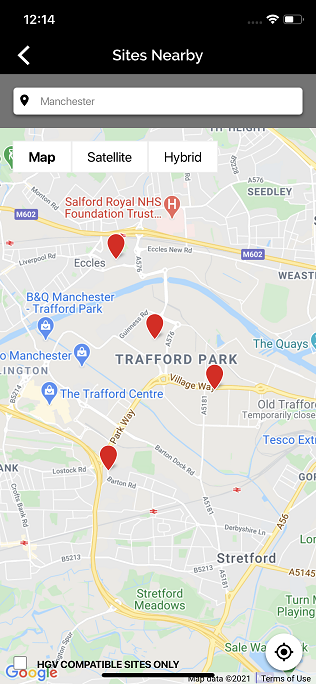 Drivers can see where they can fill nearby.
Drivers can just click to identify sites within a specified radius of their current location. They can even get directions within the Apple or Google maps.
Download free for iPhone or Android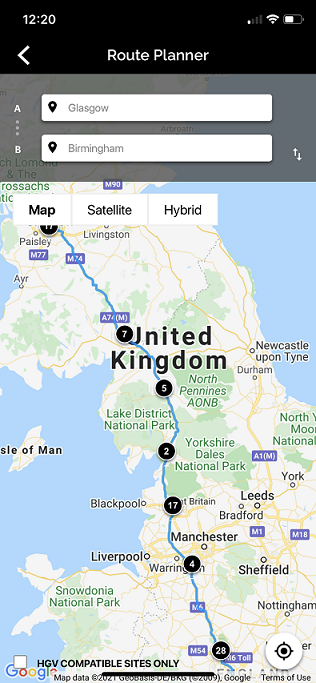 Show all sites along a particular route with route planner.
Want to know where you can fill along a certain route or between 2 locations? The app will show all sites within a short distance along your route. Perfect for planning ahead.
Sites can also be filtered by HGV compatible.